The original bar of OLSC Philadelphia. Located at 10 South Front Street, join us here for any match. With an extensive English menu and ample parking across the street (as long as you pay), you are sure to have a great time with OLSC Philadelphia at the Vic!
For those enjoying the vibes of Center City, join us at our newest location, the Cambridge on South. Located at 1508 South Street, take in all the city has to offer while catching the match, and enjoy the breeze on the nice days!
Located in the Northern Philadelphia Suburbs, The Iron Abbey offers great good, and extensive beer list, three areas to watch the match, including an outdoor patio for the pleasant months, and ample parking!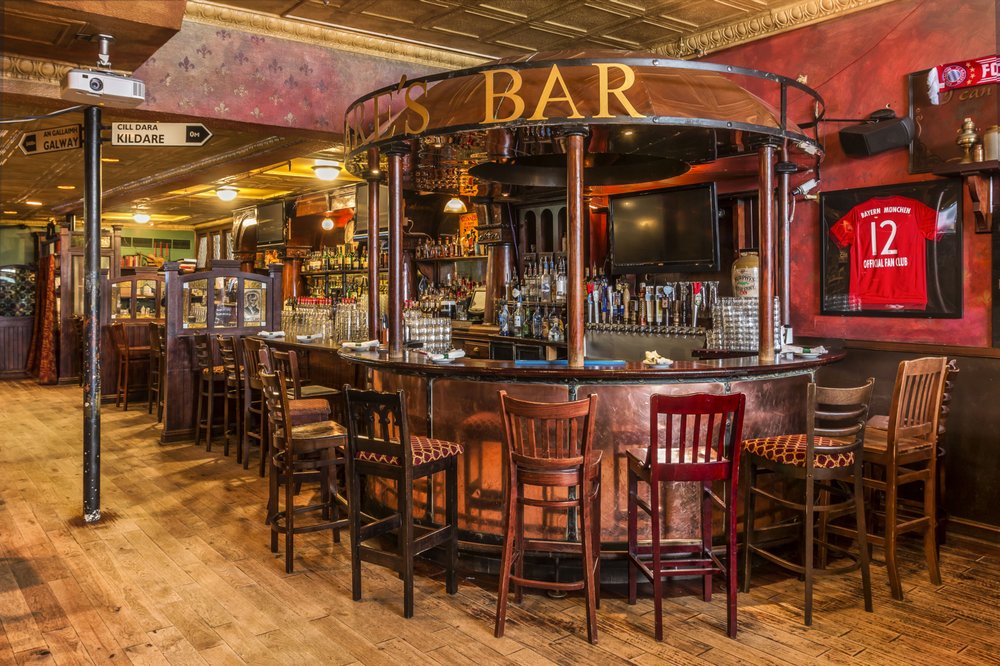 Kildare's Irish Pub -
West Chester
Located about 45 minutes west of Philadelphia, West Chester is a great place to shop, eat, and watch Liverpool! Kildare's opens early for our matches and give a great Irish Pub experience for the match. Even better, it gives our friends from Chester County and beyond somewhere a little closer to home to catch the match.
Located in Glenside, Union Jack's is a great local spot to catch the match. Located less than a half mile from the North Hills station and a mile from the Glenside station, you should have no trouble getting here! With a great beer selection, an extensive food menu, and a 65-inch TV out on the patio for the nice month, make sure you swing by Union Jack's if you are in the area!